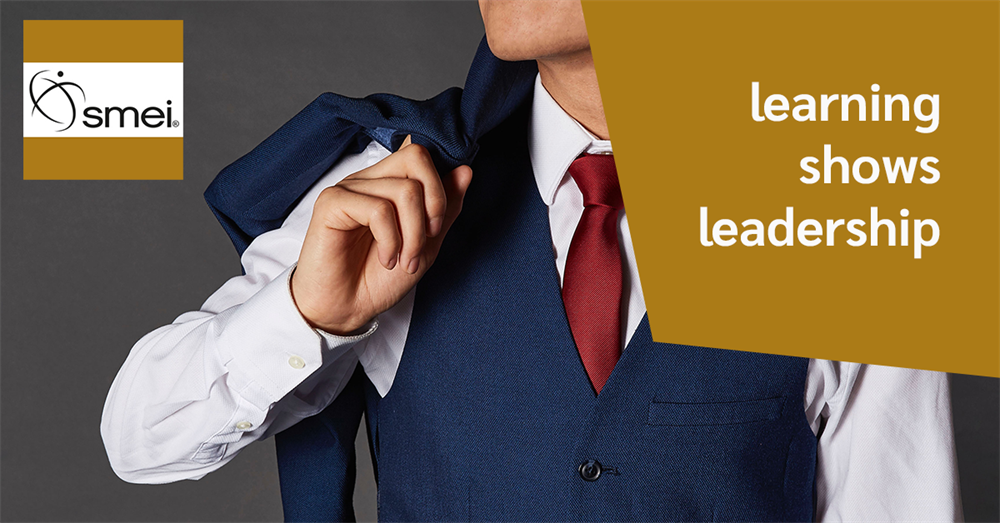 Achieving Professional Certification Identifies You As A Leader
SMEI recognizes professionals who have met and surpassed high standards of education, experience, knowledge, and ethical conduct. SMEI has established sales certification and marketing certification programs for professionals to complete in order to be able to use its professional designations. These certifcation programs involve part-time self study and an examination process.

Your SMEI sales certification or marketing certification designation show to the world that you are a sales and marketing professional. Sales certification and marketing certification announce your professional competence to your clients, employer, peers, and customers. Your CSE®, CME®, SCPM™ or SCPS® designation certifies that you abide by the highest ethics and principles and have demonstrated knowledge and experience in sales and marketing.
"Leadership & learning are indispensable to each other." -John F. Kennedy.
The proprietary reference text for each of the sales certification and marketing certification programs developed in cooperation with educational publishers, along with online learning resources, will assist you in self study as you prepare for certification.
All programs listed below include an online, self-study course, and certification application fee.
SMEI Professional Certification Exam Preparatory Courses
---

---
Category:

Short Description:

This online self study course will provide an understanding of the application of marketing theories, concepts, and practices as they relate to the management of the marketing function in a complex organization. Emphasis will be on the managerial aspects of marketing plans, including analysis of the external environment. A key element of the course will include the relationship of the "marketing mix" to strategic planning and prepare for your Certified Marketing Executive (CME®) Exam.

Base Price:

$1,099.00

Price:

$659.40 - $1,049.00
---

---
Category:

Short Description:

This online course prepares you to take the SMEI Certified Professional Marketer certification exam. -This program focuses on decision making through extended examples, cases, and videos involving real people making real marketing decisions. -A conversational writing style, active learning techniques (cases, exercises, testimonials, and vivid descriptions of businesses and marketing professionals), help you personalize marketing and identify career interests. -This online courses gives you access to Connect: A highly reliable, easy-to-use homework and learning management solution.

Base Price:

$1,099.00

Price:

$849.00 - $1,049.00
---

---
Category:

Short Description:

This self study course provides applicants with a view of the principle areas of sales under the theme "Partnering to Create Value". It explores the factors influencing how buying decisions are made, including the impact of buying decisions on an organization. Applicants gain a working knowledge of practical sales and business vocabulary. In today's competitive market a "partnering style of selling" creates a competitive advantage for sales organizations that transcends to increased customer value. This course is ideally suited for those wishing to achieve high performance selling and prepare for the SMEI Certified Professional Salesperson exam.

Base Price:

$1,049.00

Price:

$849.00 - $1,049.00
---

---
Category:

Short Description:

This self study course prepares you for the exciting challenges related to leading sales organizations in today's hyper-competitive global economy. You will learn basic theoretical foundations that will enable you to adapt to the economy as it continues to evolve, balanced with practical applications you need to know in order to lead performing sales teams and prepare for your Certified Sales Executive (CSE®) Exam.

Base Price:

$1,099.00

Price:

$849.00 - $1,049.00
---
Steps to getting certified:
Register for an online self-study certification course
Complete the self-study program
Register for and take the online certification exam
3-Hour Time Limit based on 180 True/False & Multiple Choice Questions (Exam can be taken from your home or office.)
Achieve a passing grade of 75% on the exam
Receive a digital badge from SMEI
Request a press release from SMEI (Optional)
Taking an SMEI exam preparatory course does not guarantee an increase of a candidate's exam score or chances of passing the exam.
Back to Top